Powersports Batteries
Batteries optimized for shock resistance and the demands of Powersports vehicles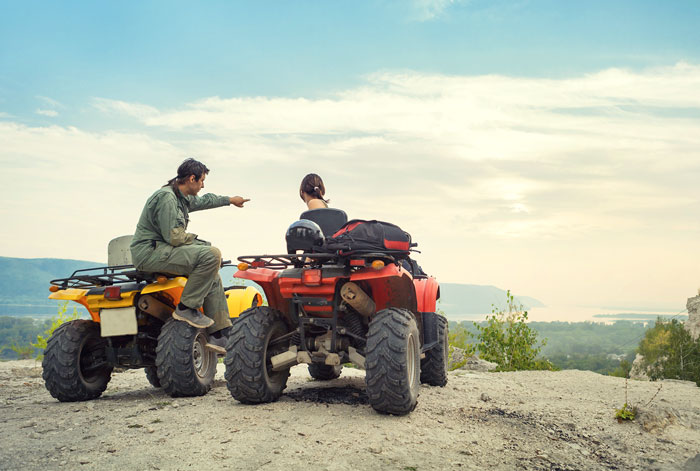 Not Your Ordinary Battery
The battery for your Powersports vehicle has to withstand rugged terrain and tough use. Superior shock absorption, vibration resistance, and corrosion resistance are critical components of a good Powersports battery. AGM (absorbed glass mat) batteries are excellent for Powersports since they have a solid electrolyte, making them spill-proof and low-maintenance.
Featuring Motocross™ Batteries
Yuasa Powersports
The Motocross™ series, from Yuasa Powersports, offers quality performance for various motorcycles, ATVs, UTVs, scooters, and more.
These AGM batteries are spill-proof. By using a valve-regulated design, they also eliminate water loss and don't need to be refilled. With no liquid to slosh around in the battery, they stand up better to impact and severe vibration. Yuasa batteries are also heat-sealed to further protect against leakage and corrosion and provide additional strength.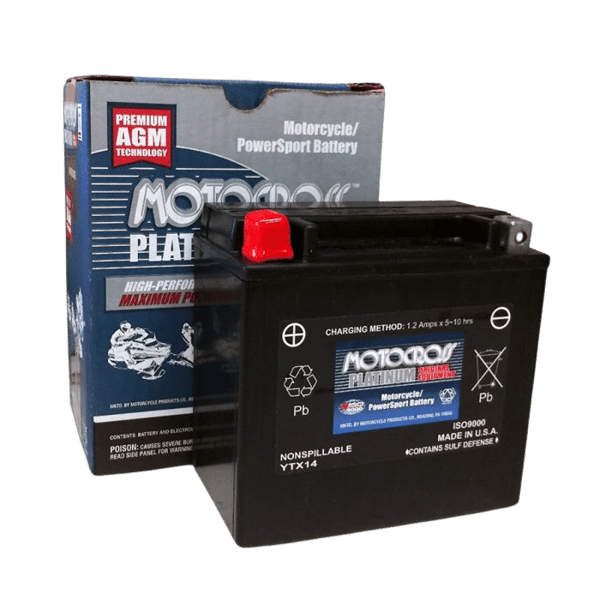 Available Products
Can't find what you need? Looking for expert advice? Our team can help!
Get back out there! Stop in store for your next battery.
Don't let a battery issue stop your Powersports adventures. Stop in to find the best battery for your vehicle and get back out there!