Deep Cycle & Renewable Energy Batteries
Power storage solutions for renewable energy sources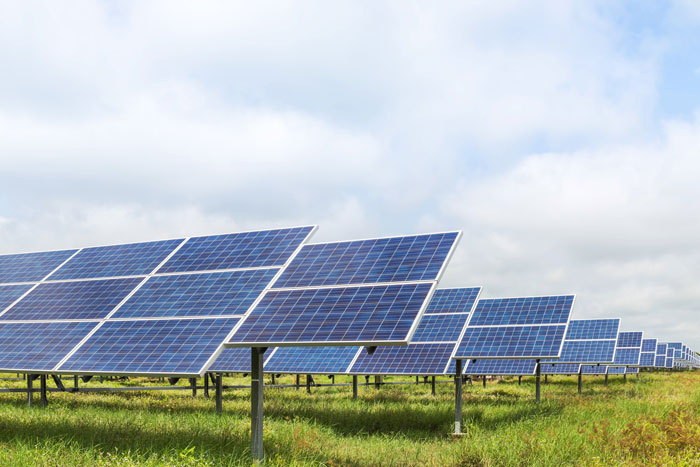 How Do Solar Panels Work on a Cloudy Day?
Renewable energy sources like solar panels need a place to store excess energy for rainy days. Dependability and durability are crucial for the batteries in these power storage systems, making a deep cycle battery perfect for the job!

How do renewable energy storage batteries affect your environmental impact? Good news! Deep cycle, lead-acid batteries offer more than power storage. Lead-acid batteries are highly recyclable—with a recycling rate of 99% in North America. Additionally, lead-acid batteries are made of up to 99% recycled materials.
Featured Deep Cycle & Renewable Energy Batteries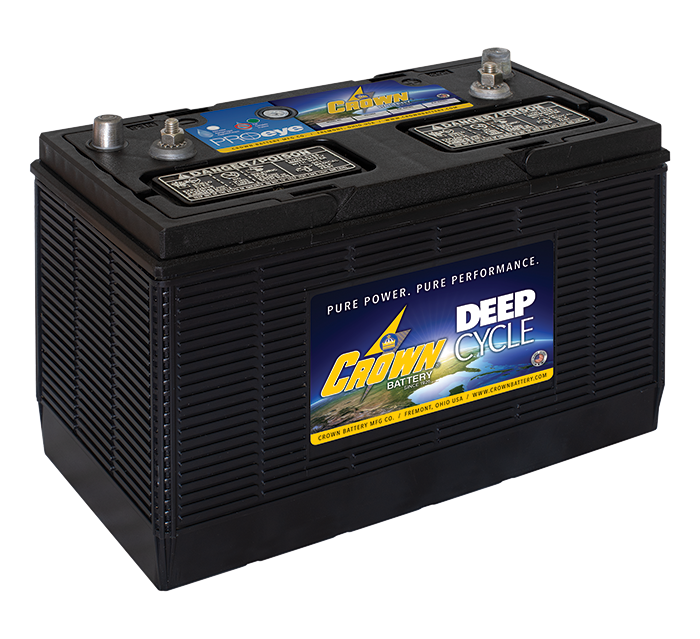 Deep Cycle Batteries
Crown Battery
Crown Battery's deep cycle batteries are engineered to last longer and consistently deliver high performance in tough conditions and heavy use across a variety of commercial and consumer applications, including renewable power storage.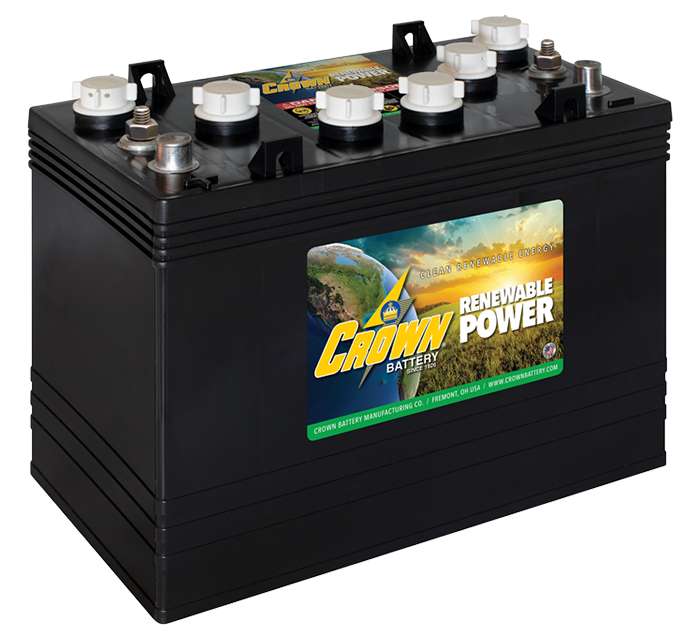 Renewable Energy Batteries
Crown Battery
The Monobloc and Power Module series batteries from Crown Battery are developed with the demands of renewable energy sources in mind for the most reliable power storage solutions, with a variety of volt capacities available.
Benefits of Crown Battery's Deep Cycle & Renewable Energy Batteries
Since their debut, lead-acid batteries have been considered the safest and most reliable battery for energy storage. The Crown Battery deep cycle and renewable energy batteries we offer have been engineered for superior performance and efficiency.
Recycle Used Batteries with Battery Specific
Keep those recycle rates high for lead-acid batteries! Bring your used batteries into our Charleston-area shop, and we'll make sure they're properly recycled!